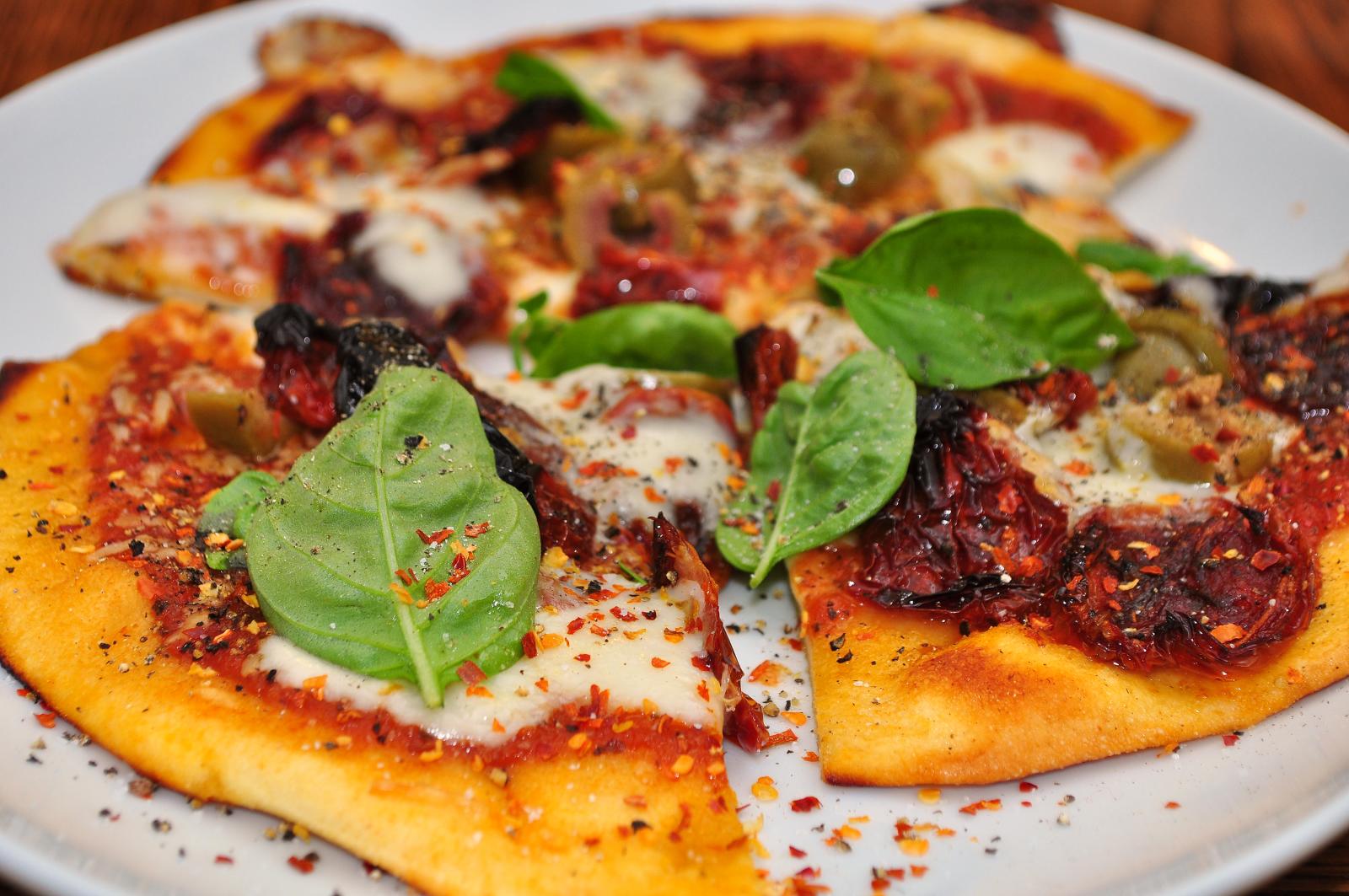 INGREDIENTS



FOCACCIA PIZZA DOUGH RECIPE


15ml dried yeast
Pinch of sugar
450ml warm water
750g strong white / bread flour
2 teaspoons salt
75ml olive oil



TOPPINGS


Fresh basil, chopped
Sundried tomatoes
Tomato Paste
Green olives
Mozzarella
Parmesan
Oregano
Chili flakes
Olive oil
DIRECTIONS
For the Pizza Dough:
Dissolve the yeast and sugar in half the warm water.
Leave for 10 minutes.
Mix the flour and salt and pour in the yeast and olive oil.
Add the rest of the water and knead, then allow to rise to double in size in a covered bowl rubbed with olive oil.
For the Pizza:
Roll the dough out to fit onto pizza stone, making sure that the dough is not more than 1/2 centimetre thick.
Spread the tomato paste onto the dough and add the toppings
Prepare your charcoal / Cobblestone in your COBB as per usual
Once your fuel (charcoal / CobbleStones) is ready, place grill grid and fenced rack on the inner sleeve
Place pizza stone inside the fenced roast rack and ensure the 4 legs are resting on a ring
Close the cover dome and heat up your pizza stone for a minimum of 15 mins.
You are now ready to bake delicious, crispy-base pizza
Place pizza directly on pizza stone surface and close the cover dome. Depending on thickness of base your pizza should be ready within 15 mins.
HOT TIP
You will need Cobb's Pizza Stone for this recipe.
Source: Cobb
Check out Cobb BBQs & Accessories.