Our store is located in Bangor, Northern Ireland, but we deliver in the whole of UK & Ireland.
Our full address is:
Hamilton Gas Products, Ltd
7 Balloo Crescent
Balloo Industrial Estate
BT19 7WP
Bangor, United Kingdom
We offer Click & Collect service from our store in Bangor, NI.
To place a collection order, upon checking out, select Click and Collect under "Shipping Methods".
The option will be made available to you if you are located in Northern Ireland.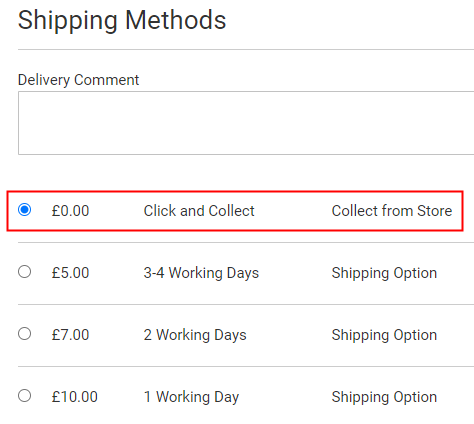 When your order is ready, you will receive a text on your mobile, so please make sure that you fill in your number correctly when you check out.
You can then collect from our store. Please bring a form of ID with you.
The address is:
7 Balloo Crescent, Bangor, Co. Down, BT19 7WP, Northern Ireland
and we are open Monday - Friday: 9 am - 5 pm (except Bank holidays).
You may place an order over the telephone for collection from our warehouse, but if you intend to pay by credit or debit card, you will be required to pay for the goods in person upon collection.
Please note: 'In Stock' figures quoted on this website represent the total stock quantity available for next day delivery when ordered online. These items are also available to view or collect from our showroom.
If you intend to visit our showroom and view or purchase a product, please feel free to call us on 028 9146 1111 to arrange for the product to be readily available when you visit.