We stock a wide range of Sievert products, both in kits and as individual parts. We have some premade kits that cover a range of uses such as general purpose and the Jewellers kit:
If you would rather assemble your own Sievert system then the essentials you need are:
Burner
Handle
Hose
Regulator
The following guide should help.
Handle and Burner
Pro Handles
Single valved handle mainly for smaller burners. The spindle and valve are designed to give a very exact and quick flame setting. The spring loaded metal knob gives a precise and stable setting for the finest of flames.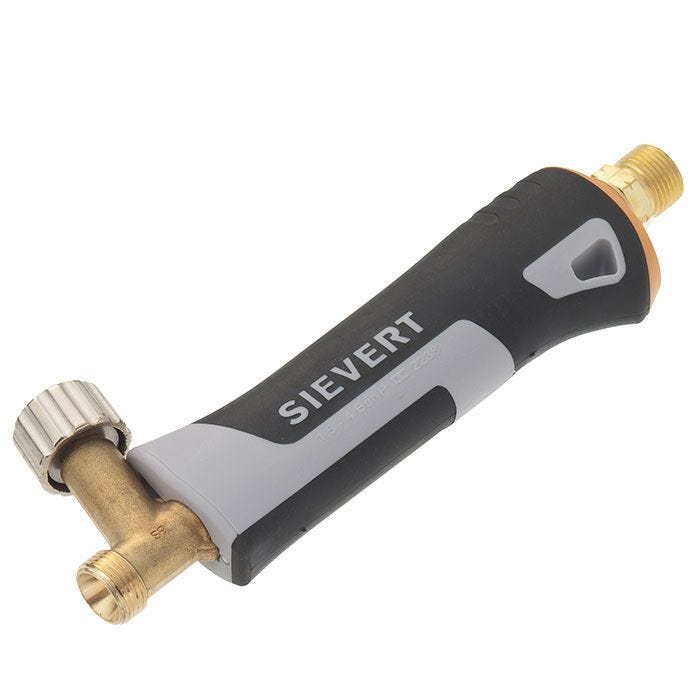 Sievert Pro 3488 Handle with Pilot Flame
Sievert Pro 3488 Handle is a double valved handle mainly for larger burners for roofing etc. It incorporates one main valve and one economiser valve enabling a gas saving pilot flame. The trigger is used for instant shifting between pilot and main flame and for pulsing the main flame.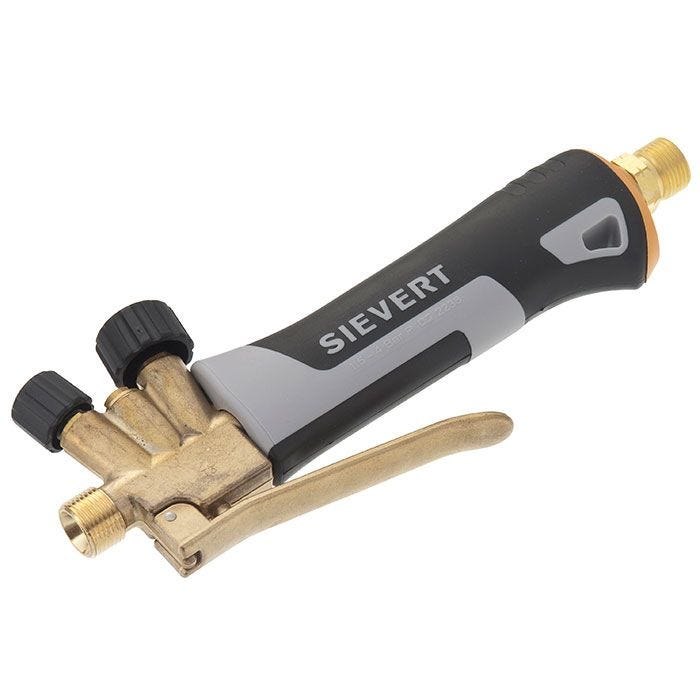 Our Sievert Pro handles (3486 and 3488) can use the 2/3000 series Burners and the smaller Lightline Burners. A different neck tube is required for either type of burner.
Lightline Burners
2/3000 Series Burners
3938 Pin-Point Burner - 17mm - 0.25kw
3939 Pin-Point Burner - 17mm - 0.9kw
3940 Standard Burner- 17mm - 1.2kw
3941 Standard Burner - 40mm - 3.1kw
2941 Standard Burner - 28mm - 7.7kw
2942 Power Burner - 32mm - 26kw
2943 Power Burner - 35mm - 43.5kw
2944 Power Burner - 50mm - 86kw
2960 Roofing Burner - 60mm - 114kw
3528 Soft Flame Burner - 28mm - 11.3kw
3529 Soft Flame Burner - 38mm - 15kw
3524 Cylone Burner - 19mm - 3.1kw
3525 Cyclone Burner - 25mm - 10.3kw
Promatic Range
The Promatic is Sievert's top-of-the-line professional range. We have the 3366 Handle along with a range of burners to go with it:

Standard Burners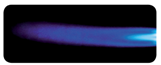 The standard burners have brush-type flames for all kinds of soft
soldering and small heating applications. They are capable of silver soldering upto about
615°C.
Pin-Point Burner

We have a 3333 Pin-point burner available, it features a fine flame for precision work such as gold and silver forging.
Cyclone Burners

Cyclone flame burners are the most efficient burners for brazing and soft soldering, the rotating flame gives an even and all-round heat transfer to the pipe.
Soft Flame Burners

These burners feature a soft flame design ideal for cable work and other heat shrinking applications. The design sucks in fresh air and keeps the burner head cold to minimize the risk of burning the shrink material.
Hot Air Burner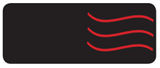 Hot-air burners have powerful windproof hot-air streams for
heat shrinking.
The 3358 is suitable for heating PVC or other rubber membranes where an open
flame not is suitable:
The 3359 extra small hot-air burner incorporates a heat reflector and is ideal for signal systems, traffic lights, alarm systems, marine applications, automobiles and other vehicle repairs:
Power Burners
High capacity power burners with extremely strong and windproof flames for roofing works and for large-scale heating applications.
3350 - 40mm - 43.5kw - 250mm Length
3356 - 60mm - 102kw - 250mm Length
3353 - 60mm - 102kw - 600mm Length
3351 - 50mm - 86kw - 600mm Length
Regulator and Hose
Regulator
The Sievert handles need around 2 bar of pressure to operate correctly.
We have the following adjustable regulators which are suitable for the Sievert range. They attach to a red propane bottle and have a 4.8mm nozzle outlet or a 3/8" threaded outlet.
UK 0.5-4 Bar Propane Regulator - 4.8mm nozzle
ROI 0.5-4 Bar Propane Regulator - 4.8mm nozzle
UK 0.5-4 Bar Propane Regulator 3/8" Outlet
UK 0.5-2 Bar Propane Regulator 3/8" Outlet with Gauge
UK - Sievert 2 Bar Regulator 3/8" Outlet
Inline Sievert 2 Bar Regulator - Can be used with the Hose Failure Valve 305401 below
Sievert 305401 Hose Failure Valve - Not a regulator itself but can be combined with the above. Recommended for use with long hoses when there could be a risk of the hose being damaged. Cuts off the gas when a leak is detected.
Hose
We have 4.8mm orange hoses available with nuts on both ends or one end. The handle side will always connect with the nut, however the regulator end may or may not need a nut, depending on the regulator chosen. A regulator with a nozzle will need a single ended hose whereas a regulator with a 3/8" thread with need a double ended hose.
Single Ended
Double Ended
4.8mm Hose by the metre - We also have rolls of 4.8mm hose which can be cut to length. Please note that both ends will be blank.
If you need further help you can also speak to us on 02891 461111 or Sievert on 0121 506 1818.