The phrase "cooking technology" isn't a term Char-Broil invented! The truth is, the science behind the TRU-Infrared™ is inspired by cooking technology as old as time.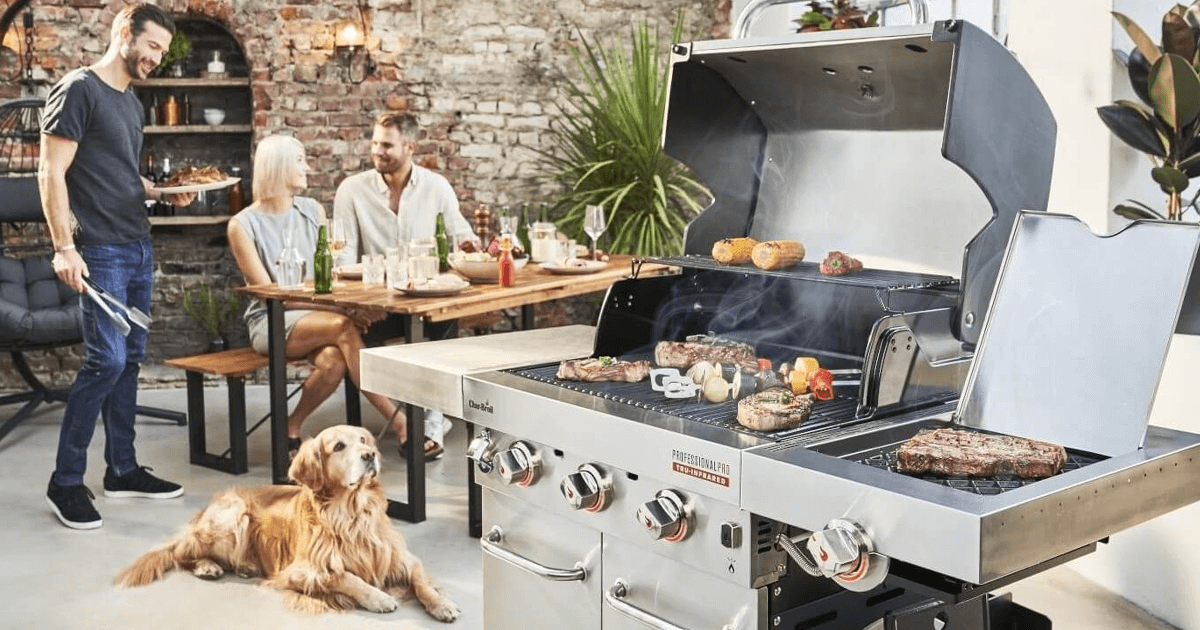 How does it work?
The patented technology converts traditional gas BBQs and grills' convective heat into radiant heat. The radiant heat as opposed to circulating heat is the key difference that stops your steak from drying out, making your food up to 50% juicer and creating even heat across the cooking surface with no flare-ups. While traditional barbecues will undoubtedly make your food hot, only the Char-Broil TRU-Infrared™ cooking technology cooks to perfection.
The Emitter Plate
The TRU-Infrared™ special steel emitter plate accumulates heat and creates a barrier between your food and open flames, preventing those annoying flare-ups and leaving no room for burnt food.
The steel emitter plate also absorbs energy and heat, which is radiated evenly over the food. The moisture does not evaporate, and your food retains its juice.
100% Even Heat
TRU-Infrared™ cooking technology eliminates hot and cold spots and creates a consistent grilling temperature, allowing for slow simmering or high heat searing.
Makes Food Juicier
Enjoy 50% juicer food while using up to 30% less gas. TRU-Infrared™ technology means less hot air and, therefore, less energy giving you flawless temperature control unmatched by any other barbecue.
Easy To Clean
Steel emitter plates on the TRU-Infrared™ grill collect meat juices and fats, meaning the smoke and steam aromas are returned directly to the food on the grill, enhancing the flavour. This also helps the combustion chamber of your grill stay cleaner. The emitter plates can be removed and easily cleaned with the Char-Broil cleaning utensils range.
Discover TRU-Infrared™ Grills